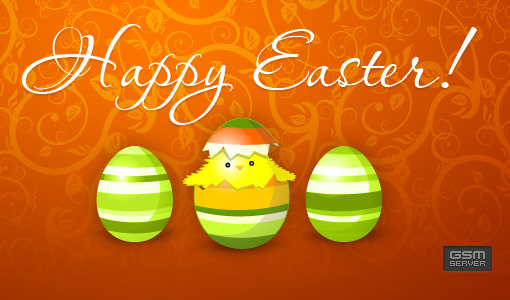 We sincerely send you the kindest wishes of Blessed, Holy and Happy Easter!
May your life be filled with warmth, love and understanding. We hope that each day brings you joy and hope, faith and strength for new challenges!
Happiness and prosperity to you and your beloved ones! p>
April 23th-25th, 2011 are days off
All postponed issues will be solved on the next working days when we back to work.
Please accept our apologies for the inconvenience.